Order Flowers now for guaranteed delivery before Frederick's visitation.
Frederick Floyd Davis
Frederick F. Davis passed away on February 5, 2021 at The Gardens in Bronson Place. He was born February 19, 1924 in Jewell, Iowa, the son of Floyd and Gladys (Bissey) Davis. He graduated from Jewell High School, where his love of music led him to participate in the band and to sing in musicals. After high school, Fred took part in a three month defense training program at Iowa State College, which led him to California where he accepted a job at Lockeed Aircraft Corporation. There he worked directly on the P38 fighter planes. Two years later, he joined the U.S. Army Infantry. He was serving on Cebu Island, in the Philippines, when the atomic bomb was dropped on Hiroshima. After serving and being honorably discharged from the Infantry, Fred earned a chiropractic degree at Lincoln Chiropractic College in Indianapolis. He practiced in Farmington, Michigan for 39 years. Fred and his second wife, Phyllis, moved to Kalamazoo, Michigan in 2000 and soon became members of the First Presbyterian Church of Richland. Fred used his love of music and his beautiful tenor voice to sing in the Chancel Choir and served on the building and grounds committee. In addition to his church activities, Fred also volunteered at the Comstock Community Center and the Secondhand Thrift Shop. In 2008, Fred won the Star Award for career volunteer of the year. Fred is survived by his second wife of 45 years, Phyllis (Kimbrough) Davis; his two children: Frederick Davis (Nancy) and Jerra (Davis) Wilkinson (Ed); two stepdaughters: Patricia (Kimbrough) Schweitzer (Don) and Candace (Kimbrough) Buetow (John). Also surviving are five step grandchildren and five step great grandchildren; a brother: Kenneth Davis; and many nieces and nephews. A cremation burial will be held at the Memorial Garden of the First Presbyterian Church in Richland. A memorial service will be held at a later date. While visiting Frederick's webpage, please take time to sign his guestbook by lighting a candle and/or sharing a memory with his family. The family is being assisted by Avink Funeral Home & Cremation Society, 129 S. Grand, Schoolcraft, MI 49087 (269) 679-5622.
To plant memorial trees or send flowers to the family in memory of Frederick Davis, please visit our flower store.
---
Guestbook
A photo was added for Frederick Floyd Davis
Peace to You all Always, FRED Feb 5 2022 2:19 PM
Frederick Davis
Staff Sgt. US Army WWII
South Pacific Theater
November 1944-1946

U.S.A. PROUD Feb 5 2022 2:13 PM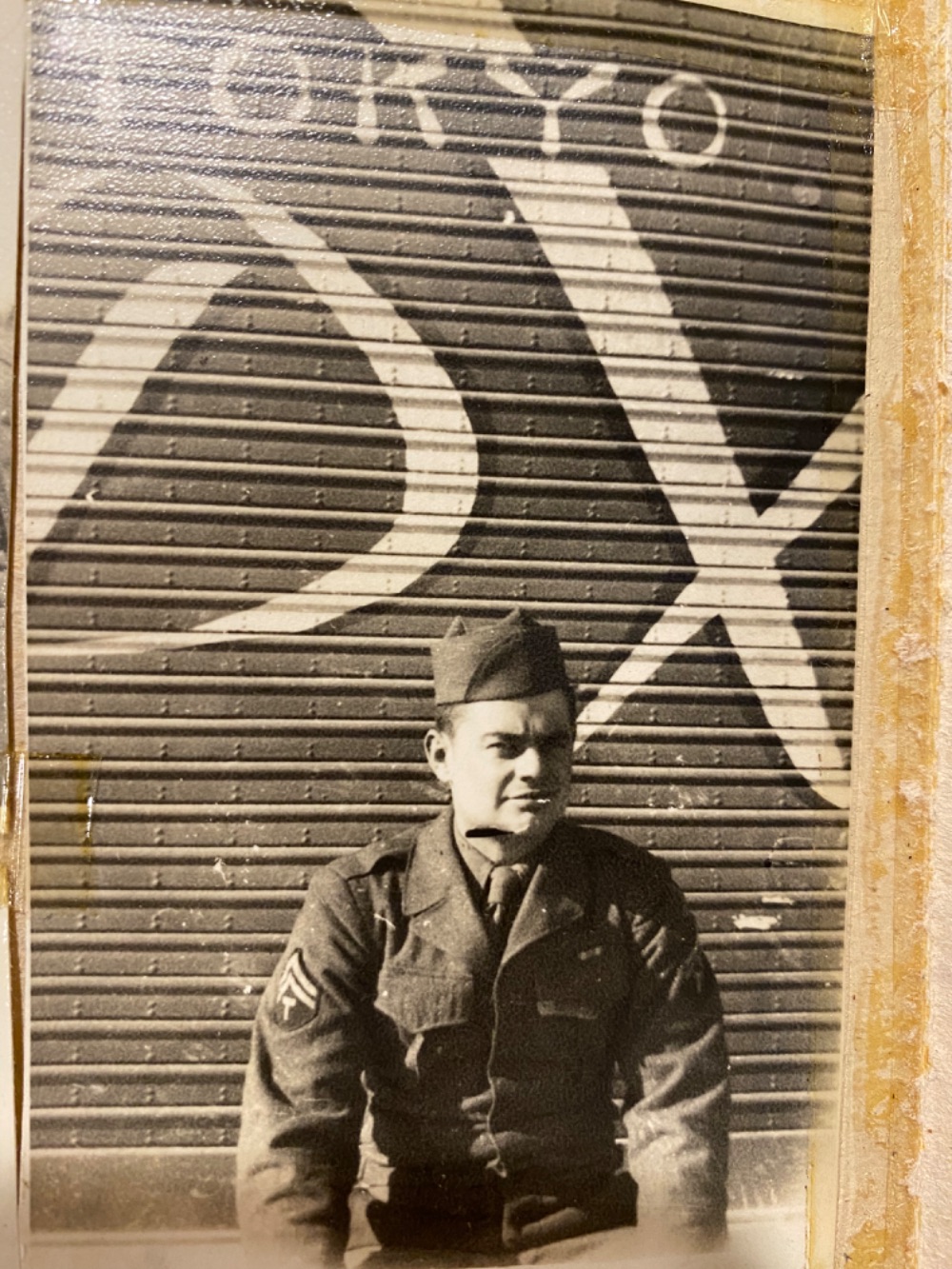 Dearest Dad, Your cherished years always gave me unconditional love, and life lessons for following God's Plan. Humility to my days & strength in my steps, One Day at a Time. You are now singing God's praises with His Angels forever.
Loving you always Dad, Your daughter JerraLynn.
JerraLynn Feb 5 2022 12:20 PM
Dear Dad Fred WWII Staff Sargent US Army, From a fellow Veteran, I salute you for your continued belief in what we stand for.
From, Sgt. Edward Wilkinson,USAF Spec.Ops,S.East Asia 1971-75.

Ed Feb 5 2022 12:14 PM
A year ago today Our Lord took you from me, but I'm given comfort in knowing it is Eternal in Heaven.
Your loving wife, Phyllis Feb 5 2022 2:22 AM
A candle was lit in memory of Frederick Davis
In your family's hearts Forever Feb 5 2022 2:08 AM
4 photos were added for Frederick Floyd Davis
Loving you forever Dad, Jerra Feb 4 2022 10:36 AM
2 photos were added for Frederick Floyd Davis
Ed (WWII Proud) Feb 4 2022 10:32 AM
Show More Entries