Order Flowers now for guaranteed delivery before Julie's visitation.
Julie Missias
Julie (Stennett) Missias, 61, passed away Saturday, January 8, 2022 at Rose Arbor, under a handmade quilt, after a courageous battle with ovarian cancer.

Julie was born, September 1, 1960 to Charles and Rose Stennett. She grew up on the family farm in Fennville, MI with her parents, three siblings, and countless animals. Julie moved to Kalamazoo to attend the Bronson School of Nursing and graduated in 1981. After falling in love with Kalamazoo, Julie began her nursing career at Bronson right after graduation and continued until her retirement in 2021. During this time, she met the love of her life Arthur Missias, and they were married January 11, 1984.

Julie was preceded in death by her husband Arthur, and mother Rose. Surviving are her children, Christopher Missias; Sara (Jake) Smitley; and her step-son, Matthew (April) Missias; her grandchildren, Coulson Smitley, Elenie Missias, Maggie Missias, and Landon Missias; father, Charles Stennett; and siblings, Tim (Linda) Stennett, Andy (Denise) Stennett, and Susan (Jim) Vance. Julie was also survived by her dog O'Malley, who provided her unconditional love and companionship through her battle.

Julie's life was filled with joy and compassion from her various interests. For many years, Julie spent more time in an ice rink than out as she supported her children during every game. She eventually transitioned her time to be spent walking several miles each day with O'Malley, quilting the most beautiful pieces of work, and serving God through Trenches Community Church. Julie was able to serve on a mission trip to Kenya, alongside her sister. The trip brought her even closer to God, her fellow Christians, and most importantly her sister Susan.

The family thanks everyone for their continued prayers and will be arranging a graveside service later in 2022, details to follow. In lieu of flowers, all donations can be made to Trenches Community Church or Naomi's Village.
While at www.amsfuneralhomes.com please take time to sign Julie's guestbook and/or share a memory with her family.
The Missias family is being cared for by the Avink, McCowen & Secord Funeral Homes and Cremation Society, 120 S. Woodhams, Plainwell, MI 49080. (269)685-5881.
To plant memorial trees or send flowers to the family in memory of Julie Missias, please visit our flower store.
---
Guestbook
I am so sorry to learn of Julie's passing- I was a friend of Art's and met Julie as they dated and married. My condolences to Chris, Sara and Matt and her family.

Lori Slaughter Mar 7 2022 8:48 PM
Julie was in our Monday night Bible Study group and is terribly missed. She was such a wise woman who loved the Lord dearly. Love was evident as it oozed out of her on to others. She made a quilt piece for me that I will treasure for years to come. I'm taking Julie's family and friends to the Lord in prayer during this difficult time of loss.
Laura Kay Jan 25 2022 2:21 PM
I met Julie through Vicksburg Quilt club and then seen her at Community Bible Study. I loved this connection with her. Loved her Bible knowledge and testimony in Leaders Council and then visits with her at quilt retreats. Julie was so excited to go on her missions trip and it was fun to talk about her experiences during lunch as we were quilting. Julie was a Light through her whole walk with cancer, Jesus was her strength each day and she loved people. Julie loved her family & God and she will be greatly missed.
Valerie VV Jan 25 2022 8:46 AM
I worked with Julie for the past around 8 years. Learned a lot from her throughout these years. Sympathy to the family for your loss. Julie made me a quilt for my first grandson that will always be cherished. She is an angel in heaven now, may she Rest In Peace.
Annette Faust and family Jan 13 2022 11:47 AM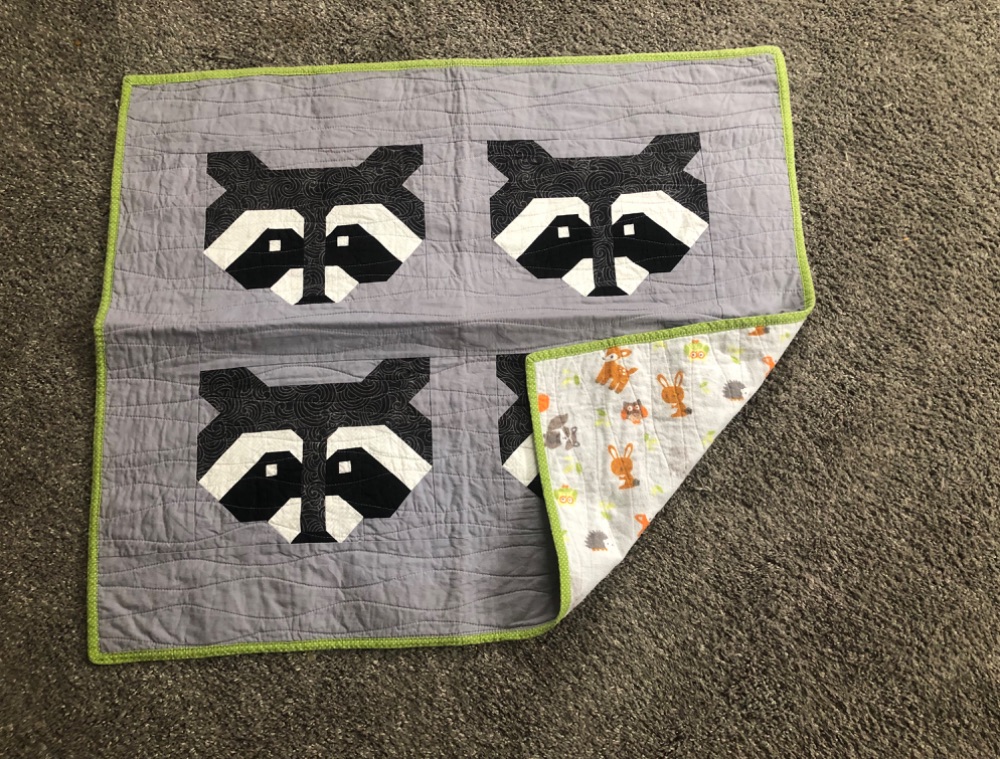 Julie will be missed my so many people. She was an amazing person and a beautiful soul. I got one of her quilts she made and I love it. I will miss my hugs from her.
Angela Bliss Jan 13 2022 12:18 AM
i remember all the good times we had riding pat the pony. 4H then high school. her work ethic! as she worked in blue berries. coming home for week ends to unwind .& calling it a home for wisky wscky nurses!how proud we were when she got her cap! then came art & all the camping time . she cared for art until he pasted. all time standing up to cancer herself! then & the rest of her live. the loving she found at trenches community church! may she enjoy heaven now as she watches coulson grow. miss you dad
charles stennett Jan 12 2022 3:25 PM
Julie was God's nurse to us here on Earth and will be missed by the many lives she touched! We will miss our friend and send condolences to the family!
Kim & Allan Overhiser Jan 11 2022 5:14 PM
So much fun and laughter we had in high school together and on the basketball floor! Later we would get all caught up on her trips out to our farm with fruit for canning and recipes tried and true. I know she enjoyed life as it ooozed from her! Now I will miss her but know she is in God's hands and not In pain. Condolences to family amd in this time of grief having lost a loved one too soon!
Kim & Allan Overhiser Jan 11 2022 5:13 PM
I am saddened to learn that Julie passed away. I have many memories from nursing school that include her calm, her laugh and her supporting attitude but mostly her laugh. Condolences to her family and friends. God bless.
Bird (Babcock) Sherry Jan 10 2022 10:25 PM
Julie was one of my suitemates in nursing school at good, ole BMH and one of my dearest friends during our 3 years there (1978-1981). We survived many late nights of study followed by many antics ("going on maneuvers" as we referred to it) to cope with the stress. I have many fond memories of her and wish to extend my profound sympathy to her family and friends.
Susan (Ammon) Robinson Jan 10 2022 9:41 PM
Show More Entries